Contact Us
Viva Wyndham V Heavens Hotel & Resort - Dominican Republic
Vacation Store Miami offers All Inclusive Vacations at unbelievable discounts on an extensive selection of resorts in the Caribbean. Let our professional staff help you find your perfect family vacation, weekend getaway, spring break vacation or that special honeymoon.
Why choose Vacation Store Miami?
Guaranteed best prices on Caribbean Vacations.
Over 15 years of experience.
Did we mention BEST PRICES?
Satisfying our Guests is our principal aim. Therefore we would like to facilitate the reservations process with our telephone reservations service. If you need help, contact us by phone or EMAIL US.
Call Us Nationally at 1(888) 774-0040 or at (305) 774-0040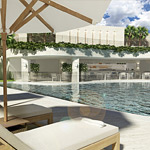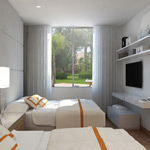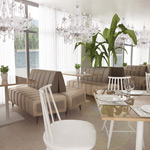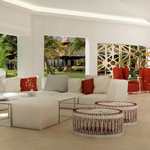 We are known among Puerto Plata hotels for providing exceptional fine dining and casual cuisine restaurants, which offer many delightful treats to keep guests satisfied throughout their stay. Indulge throughout the day at the Beach Snack Bar, grab a drink in the sensual environment of our trendy onsite lounge, or enjoy a romantic dinner savoring the finest Italian, Mexican and Dominican foods. Refuel each morning with our bountiful breakfast buffet: the perfect place to get energized for another exciting day!
Reserve your room today and prepare yourself for days of uninterrupted bliss in a utopia far from home.
Services & Amenities
Viva Wyndham V Heavens outshines other resorts in Puerto Plata thanks to our extensive services and amenities, especially when it comes to outdoor recreation. Swimming, kayaking, paddle boarding, tennis and beach volleyball are all excellent ways to spend your days with us soaking up the sun and brushing up against a refreshing breeze.
A satisfying snack or refreshing drink is never out of reach with our convenient Beach Snack Bar, available to you throughout the day; just step into the shade and grab a Citrus Mojito and some crunchy fries to snack on while poolside. In the evening, enjoy a delicious meal at one of our sumptuous onsite restaurants. Whether you're in the mood for classic Italian flavors at Rosmarino, zesty Mexican dishes at Puebla 222, spicy Dominican cuisine at Sofrito, or a tasteful fusion of bold flavors at Blend, there is something to delight your taste buds every night of your stay.
For those guests wishing to relish in the peaceful comfort of their guest room, possibly dining on their balcony or lounging in the comfort of plush bedding, we provide 24-hour room service as well as a stocked mini fridge with soda and beer. Each of our 190 guest rooms is well-equipped with free high-speed WiFi, microwave, safe, flat-screen HDTV and ironing facilities.
In addition to the outdoor activities, restaurants, and in-room amenities, our chic, adults-only hotel also offers guests a breakfast buffet each morning, a fitness center with yoga and Pilates classes, rooms with balconies, cooking and cocktail-making classes, as well as daily live entertainment, a superb way to celebrate a retreat from life's normal demands.
Things To Do
Puerto Plata Attractions Near Viva Wyndham V Heavens Hotel
The many exhilarating attractions available onsite at our resort in Puerto Plata, including paddle boarding, kayaking, swimming, tennis, beach volleyball, live entertainment, yoga, meditation and Pilates, are more than enough to keep guests happily entertained throughout their stay. However, if you're interested in seeing what Puerto Plata and nearby areas have to offer, there are some popular attractions within a short distance of our adult-only hotel.
Points of Interest
Cathedral San Felipe
The gorgeous stained glass windows of this church are worth a trip. This is a beautiful, serene location, perfect for reflection and prayer.
Cofresi Beach
This pristine beach has beautiful clear blue water, food vendors for convenience and beautiful views to share among friends.
Damajaqua Waterfalls (27 Waterfalls)
If you only visit one tourist attraction in the Dominican Republic, this would be an excellent choice. Jump off the falls for an adrenaline rush or take a guided tour with trained guides who can show you the safest paths and will ensure you don't miss any prime photo opportunities.
Shopping
La Sirena Shopping Mall
Take advantage of the shopping deals available at this nearby shopping mall, which offers a wide selection of stores and restaurants.
Sports & Entertainment
Ocean World Adventure Park
Swim with dolphins, encounter sharks and stingray, or play with sea lions while learning about these amazing creatures and sharing the experience with loved ones. At nighttime, don't miss the Bravissimo show, with talented dancers, vibrant costumes, and unlimited rum, beer and wine throughout the performance.
What's Nearby - Airports, Corporations and Educational Institutions
Puerto Plata Airport (POP)
Universidad Autonoma de Santo Domingo (UASD)
Universidad O & M (Organizacion y Metodo)
Universidad Tecnologica De Santiago (UTESA)
Weddings
Beachfront Weddings at Viva Wyndham V Heavens Hotel
Weddings at Viva Wyndham V Heavens, a Puerto Plata all-inclusive hotel, are the perfect combination of beauty and serenity with gardens, beachfront access and adult-only facilities. Schedule our onsite photographer to capture every breathtaking moment, let our hairdresser craft you a ravishing look, release all pre-wedding tension at our luxurious Spa, and allow our concierge to ensure every service and amenity meets your utmost satisfaction.
Complete All Inclusive Details
Full breakfast/ lunch/ dinner
Snacks
Unlimited drinks
24-hour room service
Welcome cocktail
In-room welcome package
Free wi-fi, including rooms
Entertainment & Live music
Cooking & cocktail preparation classes
Waiter service at the beach
Non-motorized water sports
Chaise lounges and beach towels
Taxes and tips